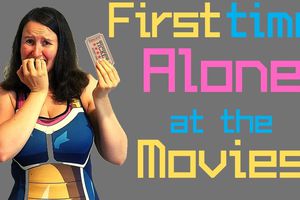 In this video I'm going to do a walkthrough (or cycle-through) of how to get exposure to reduce your anxiety - using my fear of going to the movies solo as a real-life example!
1. Set an epic goal and a stairway of exposure to reach it.
2. Make a plan of attack
What, when, where, how will you do the exposure?
3. What is your monster?
Identify exactly what you're afraid of.
4. What is your monster repellent?
Figure out your safety behaviours. Then Drop or reduce them to make the exposure much more effective.
5. Lock it in. Beck yourself into a corner to make it more likely you'll follow-through with doing the exposure. Because, let's face it, anxiety exposure is scary, and our brain is going to tell us to avoid it.
6. Challenge the existence of your monster.
When you're getting close to doing your exposure, that anxiety is going to ramp-up! Challenging how likely your fear is to happen, can help bring the anxiety down enough to keep moving through the exposure.
7. Just do it!
Get that exposure exercise done and stick with it long enough for your brain to realise it's safe.
8. Rate your fear
Now that you've made your way through the exposure and your brain has been able to re-evaluate the danger-level of the situation, you can re-rate your anxiety, and you may find that it's dropped a fair bit.
Repeat until you feel bored by this exercise, then move onto the next step on your stairway to your epic goal! - Link to video