Michael Burrows
B.A., B.Sc.(Hons), M.Sc., PGDipClinPsych
Anxiety Specialist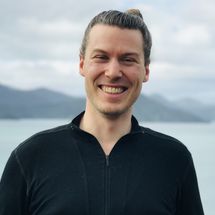 I'm fascinated with and passionate about the psychological mechanisms of our human minds and quick to offer insights and strategies which may assist in breaking the bonds of negative cycles in people's lives. I have an appreciation for research and always have a few fun psychological facts and figures up my sleeve.
Training
I trained in Clinical Psychology at Wellington's very own Victoria University and have also undertaken extra training in Eye Movement Desensitisation and Reprocessing (EMDR) therapy for reprocessing traumatic memories.
Experience
I have a wealth of experience from working hundreds of clients through all kinds of anxiety: Generalised, Social and Health Anxiety, Specific Phobias, Panic, and PTSD, as well as OCD (including 'pure-o') and Trichotillomania.